The Schedule Creator, a feature that's included with Plus and Premium memberships, generates a full day's sleep schedule for your child. This is helpful when you have questions like:
What is a good schedule for my child to be on at this age?
My child woke up earlier/later than usual; what can I expect the rest of the day to look like?
What should the day look like in order to achieve an 8PM bedtime?
About how long should naps be?
The Schedule Creator takes into account your desired morning rising time and number of naps. You also have the option of using custom wake windows that you have set, and rebalance night sleep to the day, or vice versa.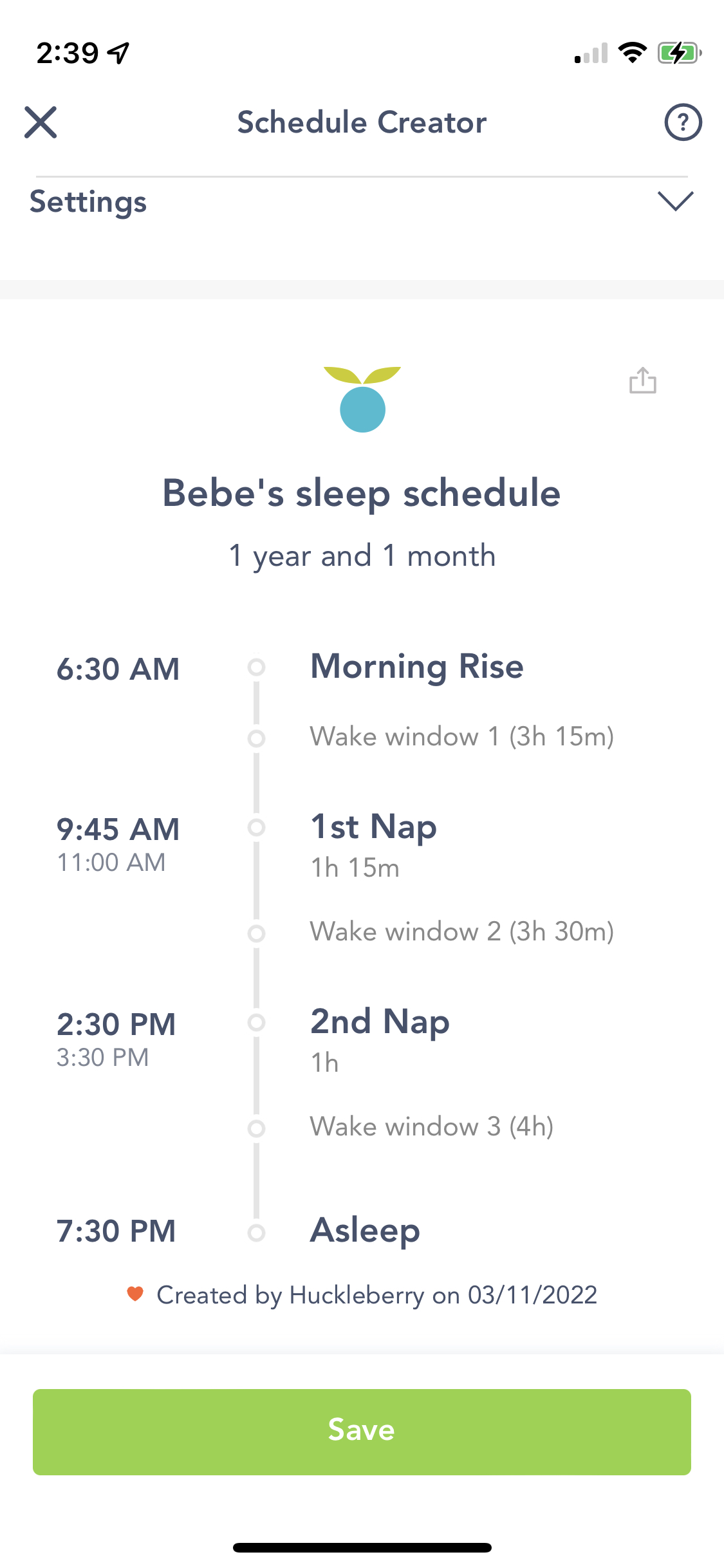 You can also share your schedule with another caregiver.