Enabling Reminders: Reminders for diapering, feeding, and pumping, can be set from the home dashboard by tapping on the alarm clock icon on the right side of the category tile.
Sleep Reminders are given through SweetSpot.
For medication, Reminders can be set within the specific medication you are giving, since you may need a separate Reminder for each medication you are giving. When you track a medication, you will see an option to set a Reminder for it at the bottom of the screen.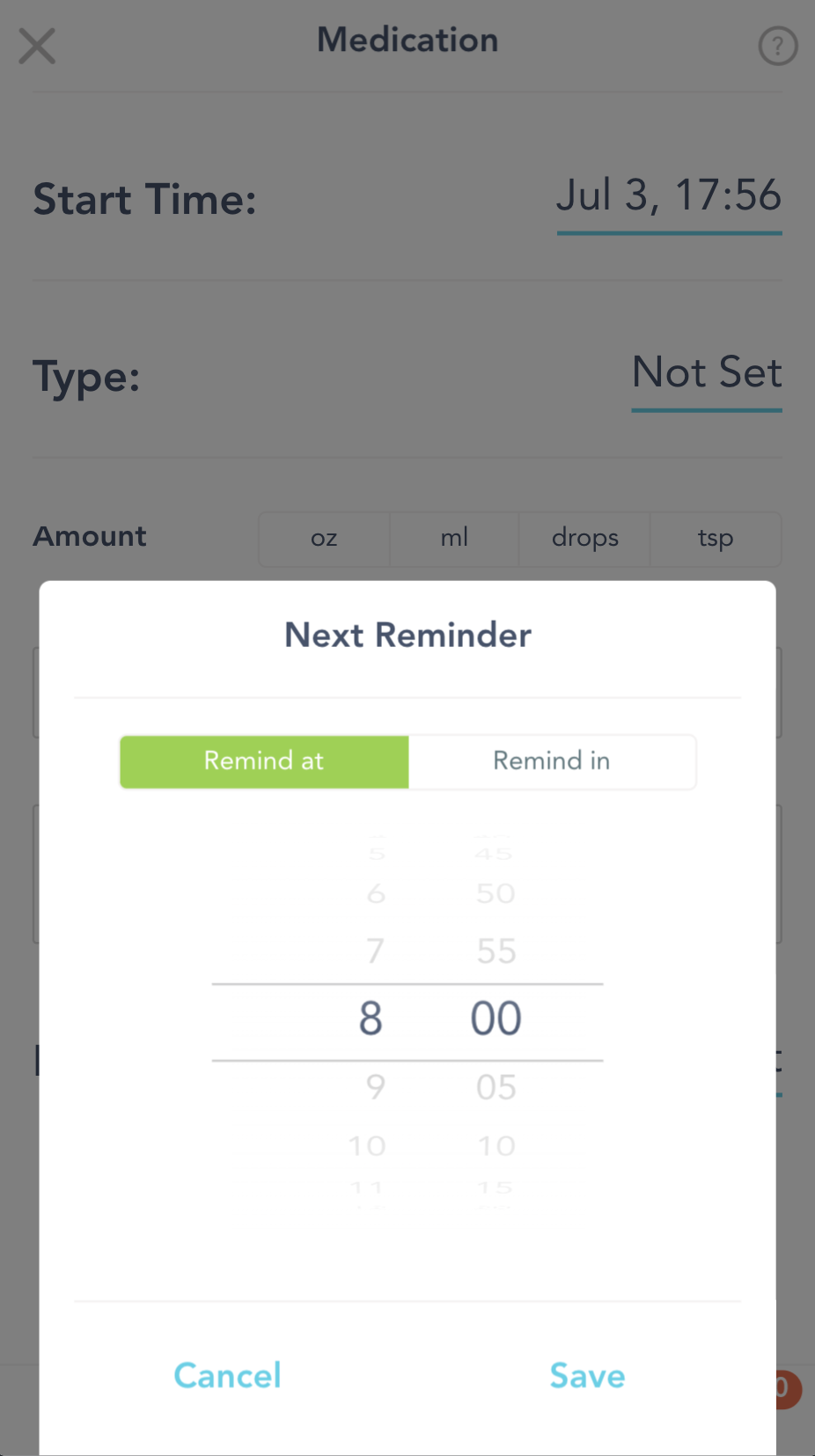 Reminder Timing: After enabling a Reminder, you have two options.
Remind in

: Set a Reminder to be sent after a specified amount of time has passed since you last logged a session in that category. For example, if you choose "Remind in" 4 hours after last pumping, you will be sent a pumping Reminder 4 hours after the last time you logged a pumping session.

Remind at

: Select a single time of day for your Reminder. This alert will send you a notification once per day at the exact time input for the Reminder, regardless of whether you have tracked anything within the app.